We have
the answers to
your questions
Answers to common questions
Cayoo is an innovative product that does not yet exist in this form. Therefore, various questions may naturally arise regarding handling, possible applications and technology. We have answered the most frequently asked questions for you here. If you need further information, please contact us directly. We will be happy to help you.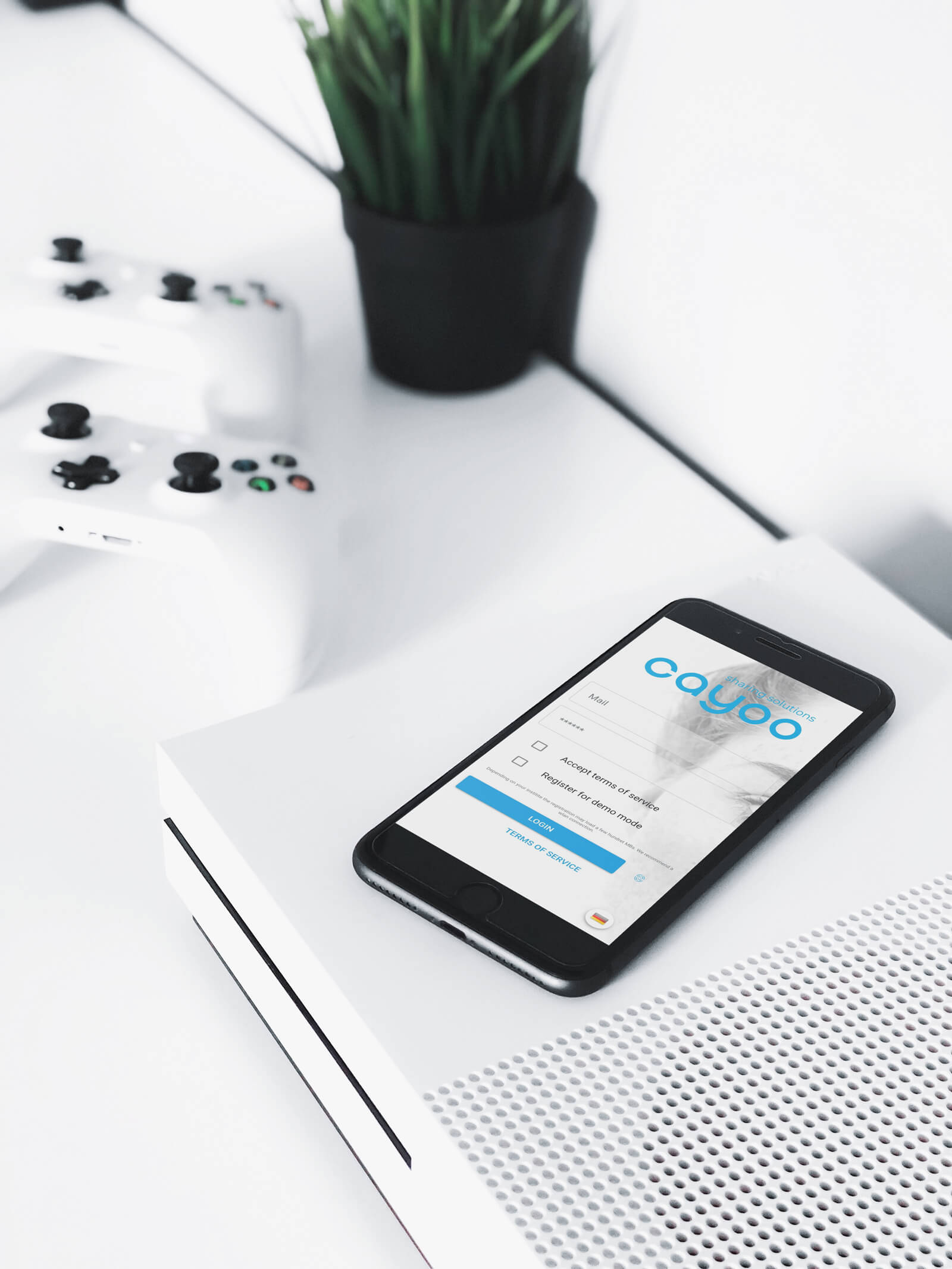 When was

Cayoo

first launched?
Cayoo is a true innovation and has been available since November 2021. The predecessor version SOPHIA was already launched in August 2019 and used by renowned clinics and medical institutes. These include, for example, Diakoneo Diak Schwäbisch Hall, Vinzenz von Paul Kliniken GmbH, Marienhospital Stuttgart and many more.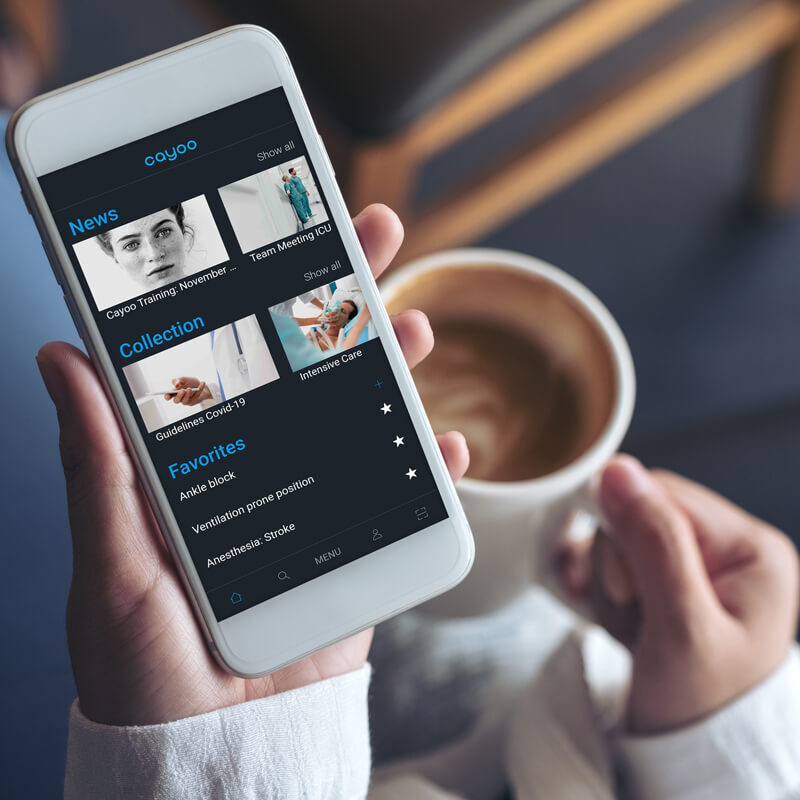 Cayoo is a particularly cost-efficient tool. The monthly usage costs are low and almost comparable to a cappuccino plus croissant. Furthermore, the usage costs depend on the number of user:inside accounts of your institute. We would be happy to prepare an individual offer for you.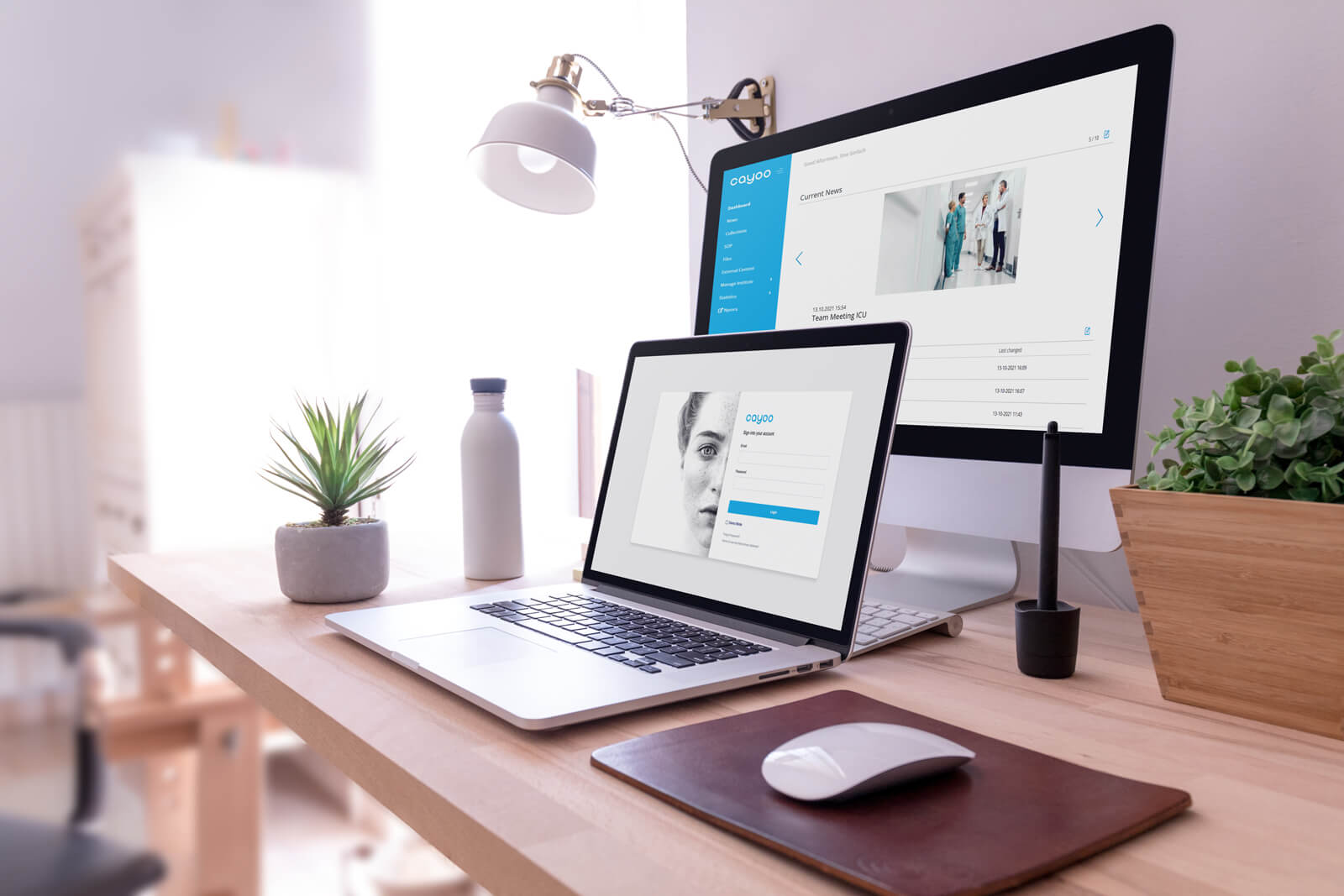 Which browsers support Cayoo?
Cayoo can be run in any modern browser except Internet Explorer, as there are security risks associated with this browser. Since 2016, Microsoft does no longer provide support for Internet Explorer. We generally recommend using the latest version of a web browser. If you require assistance, please contact us.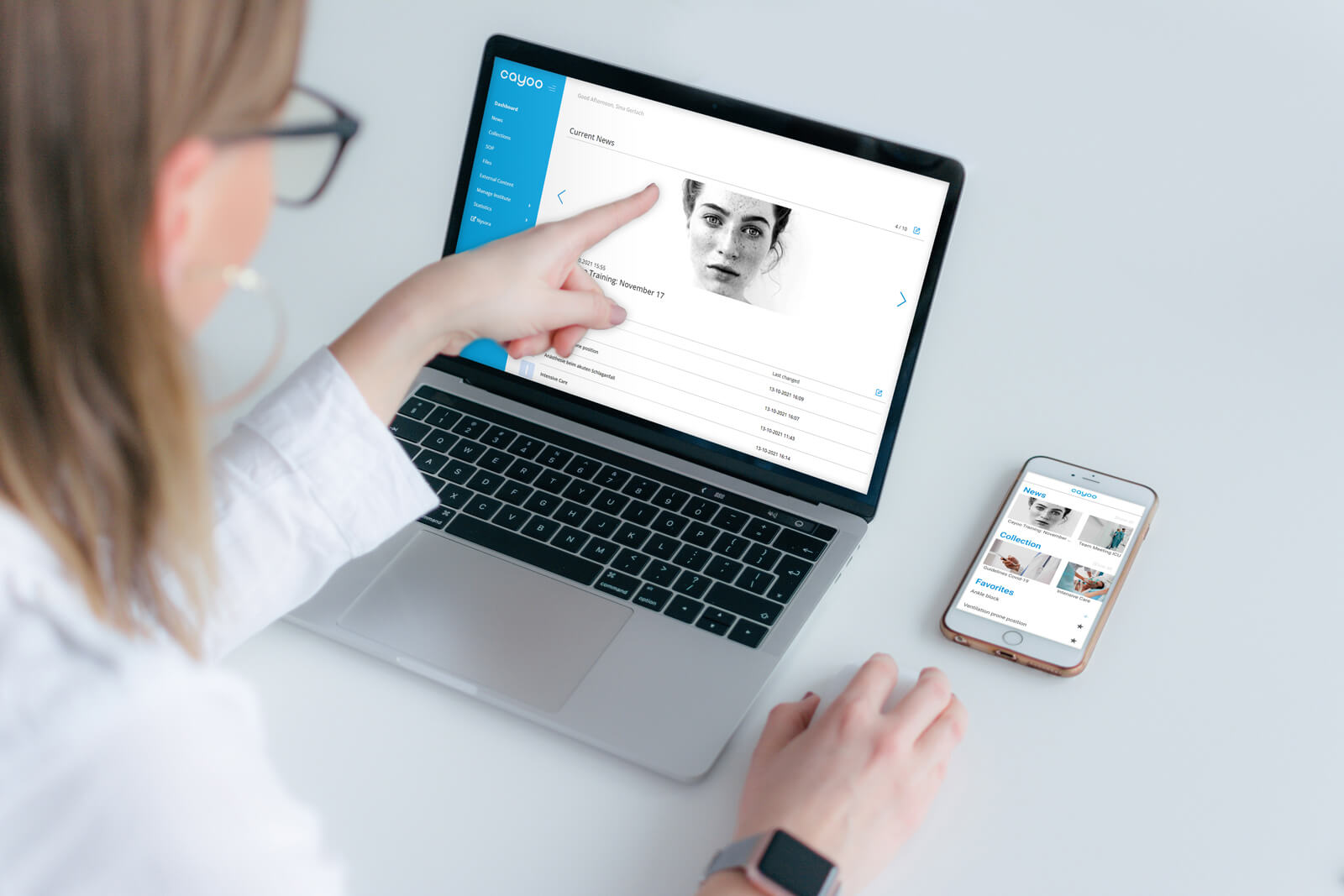 Is it possible to integrate ­e-learning features in Cayoo?
We are at the moment developing a solution for the integration of e-learning in the Cayoo app. When this solution is ready, we will inform our clients and make it available to them. In this project, we are in discussion with a major German supplier of mandatory and further training modules for the healthcare sector.
Can I use Cayoo as a student or trainee in a medical field?
At the moment, we do not offer an app version that is not linked to a specific medical institution. We are however receiving many requests for a student version from people working in research and training. Given the obvious demand, we have already begun working on an optimal solution. You can of course use Cayoo while in training at a clinic. Please contact us for more details.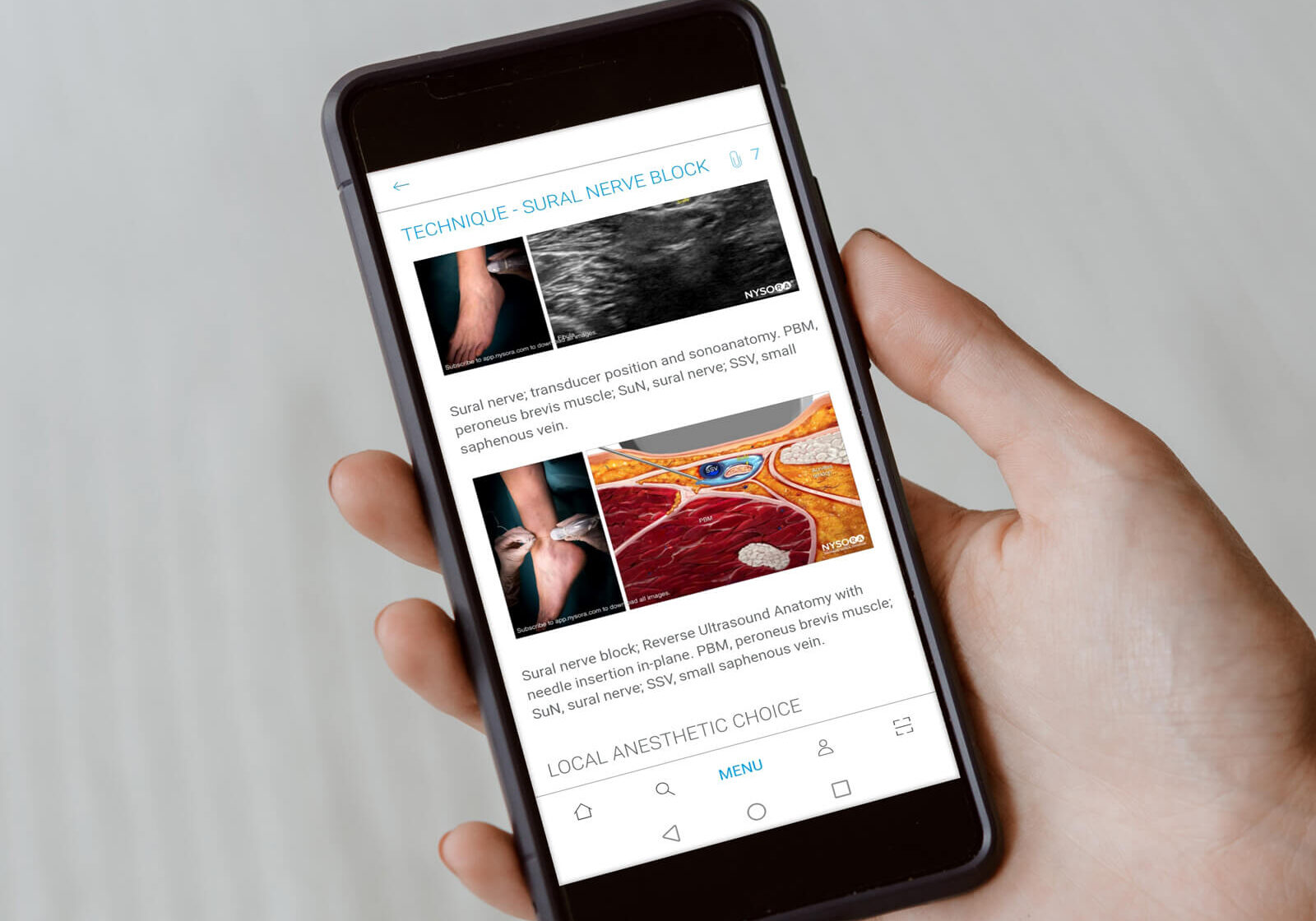 Do you provide assistance for the implementation of Cayoo?
We offer a complete range of services, covering every step from your first contact to the implementation of Cayoo at the workplace. Our support team does not only solve technical problems, but also shares its experience when it comes to the seamless introduction of Cayoo.
For us, "Sharing Solutions" is not just a claim, but part and parcel of what we do every day for our clients. Should you require support for the migration of existing SOPs to Cayoo, please talk to our support team.
There are still unanswered questions about legal protection when using the Sharing & Migration functions?
Cayoo offers five coordinated legal safeguards to protect you when using the Sharing & Migration function. Starting with the contract as a basis, the four-eyes principle, the proactive action, the automated notices and the migration of new SOPs, we have taken all relevant possibilities into account. In the short clip, all safeguards are summarised for you once again. If you have any further questions, please do not hesitate to contact us.
Would you like to find out more about the functions of Cayoo?
Then please do not hesitate to contact us. Get all the information you need and test Cayoo for free and without any obligation.
"The Communication Assistant for you - online and offline" or short Cayoo. I am specialized in the creation, editing and distribution of content in hospitals.
SOPHIA GmbH & Co. KG
Trinidadstraße 15a  |  27356 Rotenburg (Wümme)
© Copyright 2021 | All rights reserved