Digital standards –
more effective than ever
Enhancing care with Cayoo
Cayoo offers a variety of functions that have the goal of improving communication, optimizing processes and increasing the safety of users and thus the safety of patients in your clinic through improved quality.
The user-friendly interface makes it possible to create content within a short period of time in Cayoo's own editor and to illustrate it with videos, images, etc. Process-optimizing decision support can also be easily created in the form of a flowchart and adapted to the organization. Each content has an individual QR code that can be scanned with the Cayoo app and always refers to the final content. This makes it easier to implement standards and ensures quality in your hospital. The Cayoo News feature keeps all team members up to date. Best of all, with the Cayoo App, you have the ability to access the most important content and information anytime, anywhere, online and offline.
Easy creation
and fast access
With Cayoo, efficient management of content, such as SOPs, is easy. SOPs are created, distributed and documented directly online - for efficient processes in clearly defined teams. The creation is done in Cayoo's own editor.
The Cayoo Editor is easy to understand and can be used intuitively, without prior knowledge. Images, videos and PDF files can be integrated quickly and easily. Links can be created between individual SOPs in order to network knowledge.
Coordination and approval of content is done according to the dual control principle, thus guaranteeing process reliability and quality in your hospital, ambulance service or outpatient care. Multiple SOPs in a topic area can be bundled into clear SOP collections for faster access and released for specific teams.
Pioneering
cooperation opportunities
The content can be shared in the Cayoo "Sharing" area with other clinics or institutes that use Cayoo. This content can be migrated from other, self-selected clinics or institutes and adapted to the respective internal conditions. Existing knowledge can thus be exchanged and multiplied smoothly. Cayoo thus opens up groundbreaking opportunities for cooperation and secure networking between clinics.
Cayoo opens up groundbreaking cooperation opportunities to multiply current medical knowledge. With the possibility of cross-institutional networking, the cooperation of clinics, specialist societies, industrial companies, research and teaching can be promoted.
In the "Sharing" area, one's own content can be shared with other clinics or institutes, and this across countries. Migration enables the transfer of existing knowledge from other clinics, professional societies or industrial partners to one's own institute. Migrated content can be adapted to internal conditions and then released at team level.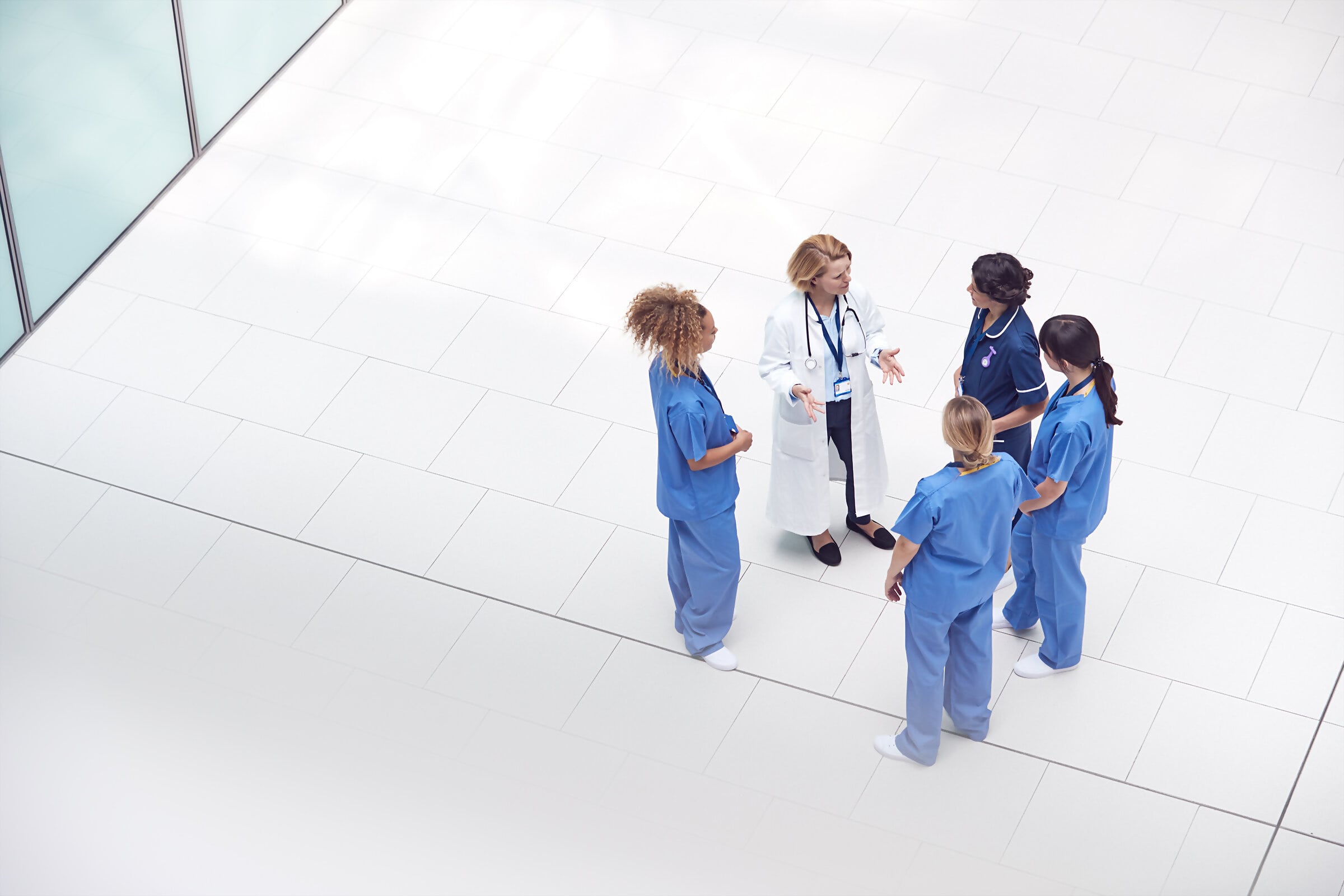 Practical and user-specific
Cayoo is specifically designed to simplify complex workflows in teams and roles, to make them available in the most agile, efficient and user-friendly way possible, and to unify multi-layered systems and processes. This is what makes Cayoo so unique. Cayoo enables a precise distribution of roles in different teams. Predefined roles allow tasks to be distributed precisely.
Cayoo teams can be individually and flexibly adapted to your own organisation. It is up to you to decide whether a person is assigned to only one or several teams. Temporary teams are also possible - adapted to individual needs. Teams in Cayoo enable a new type of cooperation and communication, independent of the current organisational structure.
The way it works is very simple:
1.   Assigning people their role
2.  Adding people to your team
3.  Going ahead and release content for the appropriate teams!
With Cayoo, current news for a team and a department is always at hand, on the smartphone or in the dashboard of the web application. This way, users and teams are always up to date!
News is created quickly and easily in the news editor. Content like SOPs or other additional information like external websites can be linked directly in the news. Teams that should know about the news are selected individually.
If desired, the Cayoo app also points team members directly to relevant news.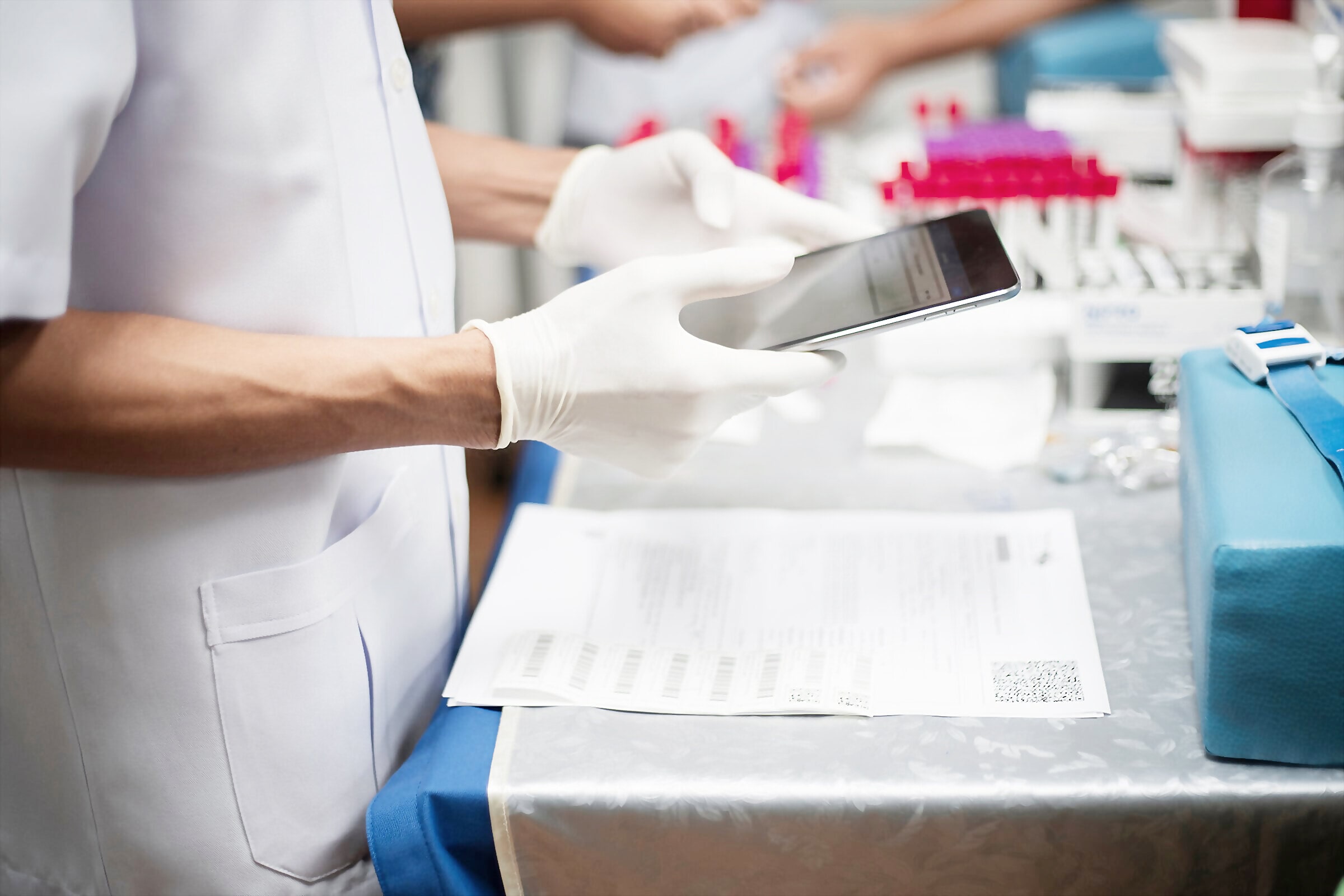 Cayoo bridges the gap between everyday hospital life and effective information flow. Each SOP is unique, so a unique QR code that is only valid for a specific institute can be generated in Cayoo with just one mouse click. When this is scanned with the Cayoo app, a direct link is made to the respective SOP. These automatically generated QR codes make it easy to integrate SOPs into the practice.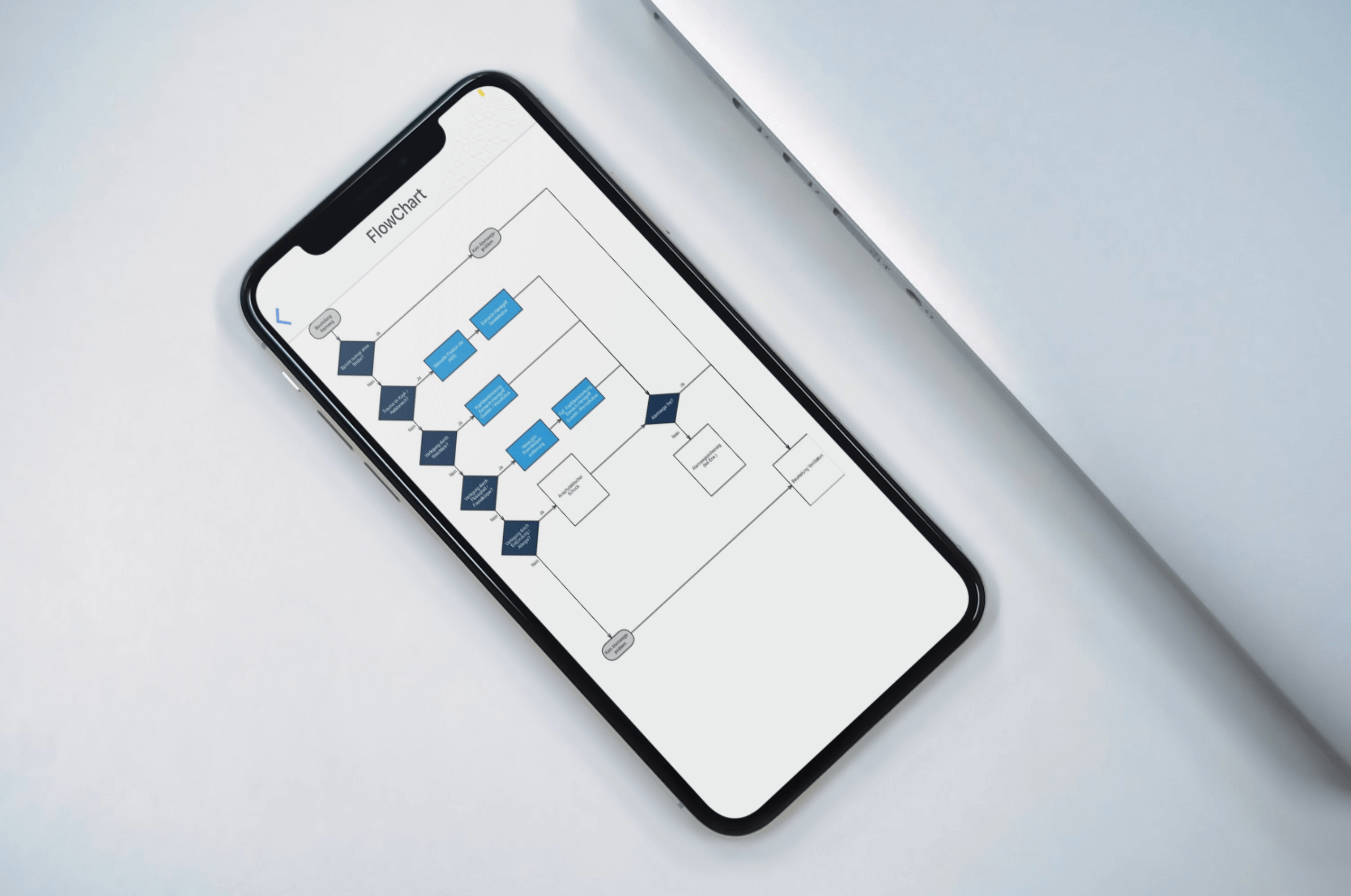 Decision-making aids in everyday life
Flowcharts present processes in a clearer way and can help to make decisions. The flowcharts in Cayoo are practical and user-friendly.
Flowcharts can be designed directly in Cayoo. SOPs related to the flowchart can be linked directly.
By using the flowchart in Cayoo, it is easy to keep track of even complex processes, even under time pressure. Cayoo can thus support one in making decisions and help minimise errors.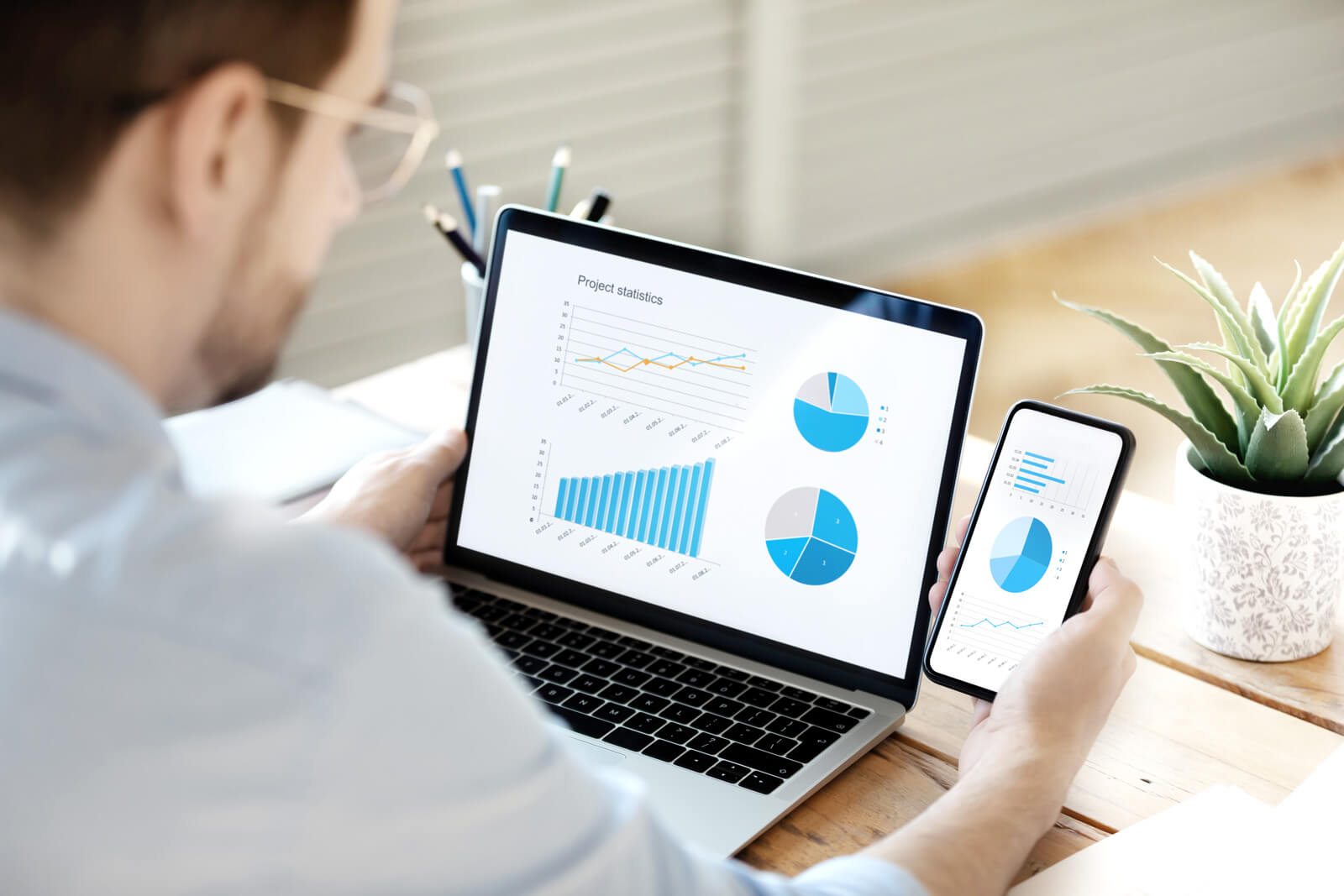 Surveillance & Benchmark TOOL
Cayoo makes it possible to design surveys yourself and have them answered by team members. The surveys can be individually adapted to different teams and released specifically for these people. The results of the survey are clearly presented directly in Cayoo. In this way, surveys on specific topics or processes, for example as part of an SSI (Surgical Site Infection) study, can be carried out in your own facility, the results evaluated using integrated statistics and you can profit from them.
SUPPORTING A WIDE RANGE OF PROCESSES
Cayoo offers the solution to the present and future challenges of your daily work, whether in the clinic or mobile during rescue missions. Cayoo is always and everywhere available, creates security and connects you and your team. Would you like to learn more? Then watch our video now!
Cayoo – the future starts now!
Do not hesitate to contact us. Just send us an e-mail - we will get back to you as soon as possible.
Then please do not hesitate to contact our specialists who would be delighted to tell you all about the features and capabilities of Cayoo.
"The Communication Assistant for you - online and offline" or short Cayoo. I am specialized in the creation, editing and distribution of content in hospitals.
SOPHIA GmbH & Co. KG
Trinidadstraße 15a  |  27356 Rotenburg (Wümme)
© Copyright 2021 | All rights reserved